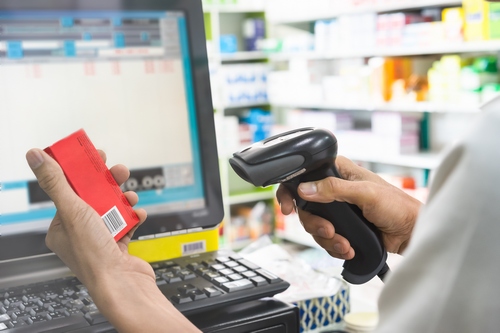 Pharmacy EPOS Systems
Manage Sales and Maximise Profit with Pharmacy EPOS System Installation
Techcube supply, install, maintain and repair pharmacy EPOS systems (Electronic Point of Sale systems) in the UK and across the world, including France, Kuwait, Iraq, North America, India, and Sri Lanka. We offer complete pharmacy EPOS packages, including hardware and our own adaptable software, which has been developed in-house together with experienced pharmacy business owners. Since 2007, we have carried out many EPOS system installations for pharmacies and have installed EPOS systems for thousands of businesses.
Whether you have one pharmacy branch or several, our EPOS provides efficient and fast retail capability and a powerful ordering and management system that can be integrated with existing systems and e-commerce platforms.
Our EPOS systems allow you to identify profitable product lines, as well as view profit and loss instantly. You can manage your stock and automatically order from your suppliers, saving you time. Our pharmacy EPOS software is designed by us in-house and can be adapted to fit your requirements. Our system also enables you to improve your product and stock control process, effectively manage inventory and reorder stock efficiently.
While NHS EPOS systems process customers' prescriptions, including repeat prescriptions, our EPOS systems handle other non-prescription products such as those at the counter and on shelves. You can check stock levels and reorder products.
Our Pharmacy EPOS system offers you:
Customisable software with free updates to suit your pharmacy business needs.
Manage non-prescription products and stock efficiently.
Integration into existing sales, order and e-commerce platforms.
Supply, installation, repairs and upgrade of pharmacy EPOS systems.
EPOS maintenance plans for your peace of mind.
UK-based EPOS support.
Visit our showroom/ shop in East London, so you can experience the capabilities of our EPOS system software and hardware. You can also connect remotely to our demo EPOS system with your computer.
Free EPOS quote – please call on 020 3282 0453, fill out the quote form or contact us here.
For additional security, all our EPOS systems work with our CCTV security systems.
CLIENTS & ACCREDITATIONS
---