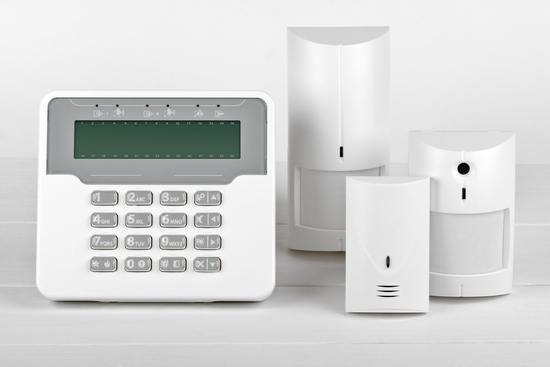 A Guide to Choosing Burglar Alarms and Burglar Alarm Installers for Homes and Businesses

As well as installing burgar alarms, Techcube also supply alarm systems and accessories. as well as tools to carry out installation. Please contact us here.
Burglary statistics
The latest figures issued by police show that burglary of homes and businesses is rising at an alarming rate with an increase in burglary up by 11.65% according to Metropolitan Police figures for April to March 2017-2018 compared to the previous year. This is made worse by the reduction in Police resources which cannot allocate or commit resources to low level crime.
Figures compiled by Metropolitan Police Statistics at the end of 2017 show that all London boroughs are affected and detailed the areas in London most susceptible to business burglaries and commercial property theft. The figures showed that thefts from businesses rose by 7% during the past year. In London alone, £928 million of goods were stolen, of which £35.4 million was recovered – just 3.7% – and the Metropolitan Police failed to solve 92% of cases over the same period.
According to ONS figures, on average the cost of a house burglary costs £2883 which includes the cost to replace stolen items and to repair broken fixtures. Burglary and theft insurance claims also have a knock-on effect on insurance premiums causing them to rise. The cost of a business burglary will be significantly more and will also affect any future insurance premiums in the event of a claim.
With these worrying figures in mind, it's important to think about installing security measures for your home property and/or business premises. An intruder alarm is not only an important investment to protect your home and business, it's one of the most effective security actions you can take. Combining a CCTV installation with your intruder alarm will give a superior level of security and protection for your business or residence. In the Metropolitan Police's advice on burglary prevention guide, the Police state: "Alarms are undoubtedly the most effective deterrent against burglary."
Here's our guide to burglar alarms and what to consider.
Why should I have an alarm fitted?
There are many benefits of fitting an alarm including:
Peace of mind that you are security protected
Prevention – having an alarm is an effective deterrent to potential thieves
An alarm when set off will give an immediate alert that a burglary is taking place
Rapid response – an SSAIB alarm will alert a monitoring centre immediately
An alarm combined with CCTV offers a powerful security system
Instant remote access and monitoring for home or business
Insurance premiums can be cheaper or discounted when an alarm system is installed
Get a site survey to assess the risk to your property
The first and most important thing to do is to book a site survey at your property with a security expert who will inspect your home or commercial premises and assess the risk of burglar break-ins. Contact an SSAIB specialist who are certified in security installations to the highest standards and will carry out the survey.
The inspection will involve checking external entry points to your property including via windows, doors, gates and balconies. Are these secured with locks? Are potential access points well lit with outdoor lighting? If you have outdoor lighting, does it work properly?
Burglars are often opportunistic and find easily accessible building access points with lax and weak security, anything from an insecure door to easily breakable windows. Business owners who perhaps have lower value stock are more prone to break-ins as they don't secure their property, therefore they are much easier targets to thieves.
Techcube offers a free site survey and advice. We visit a home or business property to conduct a thorough inspection and recommend a bespoke security solution and security improvements.
Who do I choose to supply and install my alarm?
Always choose a quality supplier with experience in alarm installation. We would absolutely recommend that you choose a supplier and installer that is SSAIB accredited to ensure you receive the highest quality installation. Anyone can set up a business to install alarms and CCTV, however companies like Techcube, that are SSAIB accredited and carry the SSAIB mark, means that we only use high quality alarm products and install to the highest standards that are certified and annually checked by SSAIB. An SSAIB alarm system will also have the benefit of connecting to a monitoring centre that can expedite a police response to an alarm activation at your premises where necessary.
Always choose a supplier that gives a warranty on their alarms and installation, so that if anything goes wrong, you have peace of mind that problems will be fixed as soon as possible. We offer a year's warranty on our products and installations.
SSAIB Accreditation
Knowing that you are using an SSAIB accredited company will give you the peace of mind that you are receiving the highest standard alarm products, installation and service. SSAIB security systems are also preferred by insurers as it means that high quality alarms are installed by credible companies.
Our accreditation includes an annual inspection, our staff are vetted along with the safety of our customer information and we are inspected rigorously for the quality of site surveys and installations that we carry out for both home and business alarms and CCTV installations. You can read more about our SSAIB accreditation here.
Check company reviews
Check out an alarm company's reviews so you can get a feel for the quality of their products and services. Read our customer reviews
Does the supplier have a registered premises or shop?
Choose an alarm specialist that has a physical address and shop so that you can discuss your needs and look at products in detail. If an alarm installer doesn't have a permanent, registered base, there is a risk that they will be unreliable and not contactable if something goes wrong after installation, or worse may be a rogue trader or go out of business. Ask for warranties and guarantees that are offered.
What alarm should I choose?
Choose an alarm with the latest technology and with remote and control access. Alarm systems can be a wired alarm with cables or a wireless alarm with no cables. Techcube supplies both wired and wireless, and all of our alarm systems can be monitored remotely. In the event of an alarm being set off, the system will automatically call a designated phone number to alert the property owner. The home or business owner can then log in to check and respond to the alarm and, if using a CCTV system, view the premises and check video footage.
An SSAIB monitored alarm system means that when an alarm is activated, the alarm signal is automatically sent to a 24-hour monitoring centre that will analyse and confirm an incident. They will immediately contact the keyholder and Police.
Should I install CCTV with an alarm system?
We would recommend that you have a CCTV system and CCTV cameras installed with your alarm system, and we can install both at the same time, or upgrade your existing CCTV or alarm system with the latest products and technology.
Having this powerful security combination means that you can monitor your premises anywhere via PC, tablet or your mobile phone, and capture video footage of any incidents that can be used as evidence. CCTV, alarm systems or both act as an effective deterrent to thieves and burglars.
Do I need to maintain an alarm system?
If there is problem or fault with your alarm system, this may have an impact on an insurance payout in the event of a burglary. We recommend regular maintenance of your alarm system, i.e. annually in order to keep your alarm system regularly maintained and working at its optimum performance levels. We provide support and maintenance plans to ensure that you receive the highest quality maintenance for your alarm investment. With SSAIB monitored alarms, maintenance is important to ensure that there are no false alarms and call-outs.
How much does a security alarm cost?
Alarm installation costs vary according to the number and type of security risks on your premises and therefore the alarm installation that's required to keep your property secure, as well as the size of your premises and the type of alarm installed and cables installed. A cheap alarm is not the wisest choice, as with alarms you get what you pay for. A decent alarm system will be an investment in terms of the quality of protection given and how long the alarm will last over a number of years. Where an SSAIB alarm system is selected, this will give you the ultimate quality and performance in alarm installations.
If you are also thinking of buying and installing a CCTV system, having an intruder alarm and CCTV installation at the same time will be more cost-effective than having them installed separately.
We offer alarm systems for homes and businesses across London and Essex. Contact us to discuss your requirements and arrange a free site survey. We also upgrade alarm systems and provide CCTV installation to SSAIB standards.